Legion by Brandon Sanderson
Started on: 2018-12-25
Finished on: 2018-12-26
Read in: English
Rating: "****-"
Genre(s): Science Fiction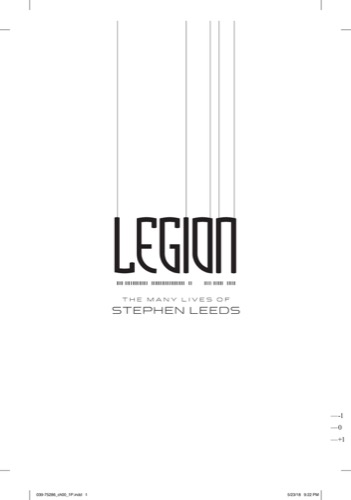 Note: I received an Advance Reading Copy of this book through NetGalley for an honest review.

Brandon Sanderson's works have been recommended to me quite often, and even though I have some of his works, I have to admit I'd never read anything by him. When a preview for his collection of Legion novellas came up for review on NetGalley I couldn't resist.

The collection is titled Legion: The Many Lives of Stephen Leeds and contains three novella's about Stephen Leeds (Legion, Legion: Skin Deep and Legion: Lies of the Beholder). Stephen Leeds is a unique man. Some would say he is schizophrenic, but he doesn't see it that way. He lives with many illusionary aspects, persons, each with his or her own quality, something that Leeds does not know or can't do by himself. And this places him in high demand, both by researchers wanting to understand or "fix" him, and people who want his (or his aspects') help.

He is approached by Monica, who has enticed his interest with a few pictures that should not exist. This is interesting enough, and what follows is an adventure that shows us readers how Leeds' aspects help him and how they "work".

I really enjoyed this novella, and can't wait to read the entire collection. In fact that is my only complaint about this novella, I wish it was a novel, I want more. More backstory, and a longer tale. Because of that, it's four out of five stars.