The Kraken Sea by E. Catherine Tobler
Started on: 2016-08-08
Finished on: 2016-08-09
Read in: English
Rating: "****-"
Genre(s): Horror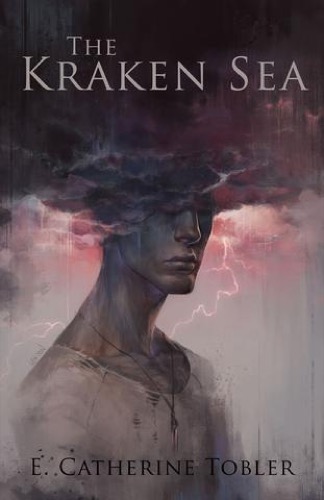 Note: I received a copy of this book through the Early Reviewer program of LibraryThing.

I've been following Apex Publications and Apex Magazine for a while now, they publish the type of work I really like (slightly weird SF/Fantasy/Horror). I had heard about "The Kraken Sea" by E. Catherine Tobler through several websites I follow and just the word 'Kraken' made me very interested. Who can resist a Kraken?
Jackson, an orphan boy is adopted by Cressida, a woman in a great big mansion in San Fransisco who does not care that he is different. And he is very different, because when he loses control he is not… quite human anymore. In Cressida's house this isn't that big of a deal, because she introduces him to a world where he is not the weirdest ones.
"The Kraken Sea" is a good mix between urban fantasy and ancient mythology in the modern world. Because this is a novella the whole set up of the story is pretty short (and the eventual appearance of the Kraken). While reading it I couldn't shake the feeling that this story could have been so much more as a novel. I wanted to know more about the whole mythology behind the story and the world building, and felt it was all a little rushed to stay within a certain word/page limit. If this story was ever expanded to a novel I would sure read it.
Side remark, this story could benefit from more editing/a better layout. It has some weird layouts (underlined words/sentences?) and some bad grammar. In the end the story beat the editing.
For me this was 4 out of 5 stars, and I will keep an eye on E. Catherine Tobler.