The Accidental by Ali Smith (FRSL)
Started on: 2013-12-08
Finished on: 2013-12-11
Read in: English
Rating: "***–"
Genre(s): General Fiction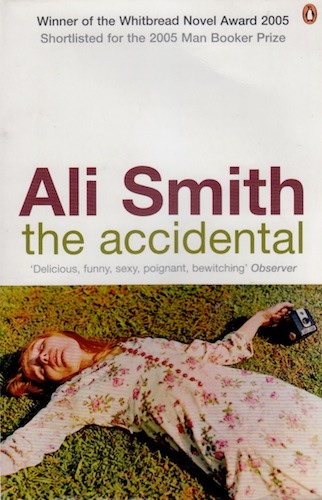 I think I bought this book because it was shortlisted for the Man Booker prize in 2005, and read it because it is also listed in the 1001 books list. I thought it was time for some 'regular', 1001 list worthy, fiction after all that horror, fantasy and science fiction of the last few weeks.
This is the story of a family (mother, step-father, son and daughter) on an extended vacation in a house in a village. Each chapter follows one person in the family. The added character is Amber, a girl no one of them knows, but inserts herself into their vacation and into their family. Only when they get home they truly realize what she's done for/to/with them.
The structure of the book, with each chapter told by a different family member with a distinct voice is interesting. It's just that I couldn't really care much about the characters and what Amber was doing there. The book seemed to drag on despite just being 306 pages long. The ending was interesting, but still, the book gets only three out of five stars from me.