Chocky by John Wyndham
Started on: 2013-11-03
Finished on: 2013-11-03
Read in: Dutch
Rating: "****-"
Genre(s): Science Fiction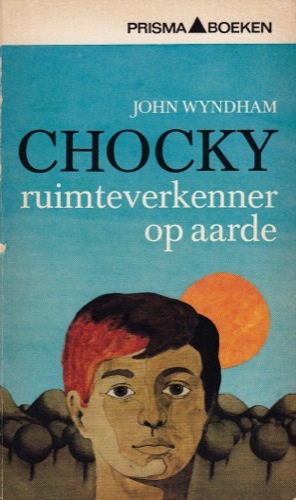 I was talking with a colleague about really good old science-fiction, and a book I always mention as having impressed me is 'The Day of the Triffids' by John Wyndham. When I read that, I started collecting more of his work, and I enjoyed several more of his novels. But it has been a long while since I read anything by him, so, it was time for 'Chocky'.
Chocky is the imaginary friend of a boy in his early teens, named Matthew. His father is worried, because isn't Matthew a bit old for an imaginary friend? And why is Matthew having such emotional discussions with his friend? Chocky also makes Matthew ask questions that he couldn't really have thought of by himself. Slowly the mystery of just who, or what, Chocky is unraveled, and Matthew's father tries everything to save the life of his son.
I love how in a few pages, these old science fiction stories manage to tell a whole tale. That's an art in and of itself. Together with the father, who wants nothing but the best for his son, we figure out what is going on, and just how good or bad this is for Matthew. The story has aged pretty well, mainly because technology isn't a part of this story. A very well-aged science fiction story, four and five stars.