Autumn by David Moody
Started on: 2013-07-15
Finished on: 2013-07-17
Read in: English
Rating: "****-"
Genre(s): Horror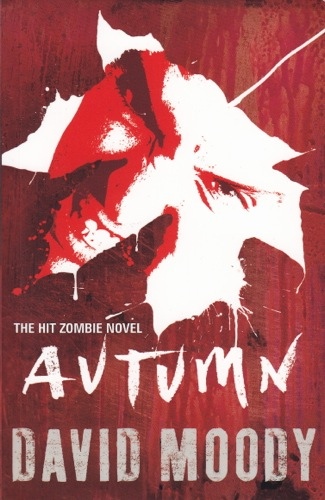 Zombies are one group of supernatural/unnatural beings I love to read about, next to (terrifying) vampires and werewolves. I had read online that Autumn is a very good zombie series, it just took me a while to find it in store (I detest ordering online).
One day, in England (but probably everywhere in the world), people get sick and die within minutes. The disease spreads extremely quickly. We read about this, viewed through the eyes of a few survivors who seem to be immune. Their horror starts with just about everybody around them dropping dead (in the streets, behind the wheel of a moving car) and resources failing (power outage, no running water). But then, after a few days, things get a lot worse.
I really liked that the people in the book are as clueless about what is happening as we are. They find out and react at the same moment as we, the readers, do. They have to deal with their emotions and try to survive the best they can. The zombies in this book aren't completely similar to the archetype zombie, but because the story doesn't really end with a solution and only about a week or two have passed, who knows where this series is going. A very good, intense zombie book, four out of five stars.