The Ocean At The End Of The Lane by Neil Gaiman
Started on: 2013-06-25
Finished on: 2013-06-25
Read in: English
Rating: "*****"
Genre(s): Magical Realism, Fantasy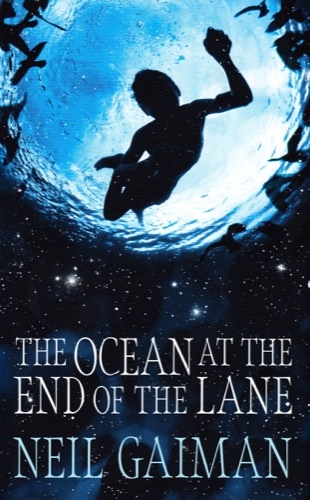 Ever since I heard there would be a new Neil Gaiman book, it was pretty high on my wish list. I love his stories, which read as modern fairy tales and take you away to his world. I couldn't contain myself when I got the new book, The Ocean at the End of the Lane and immediately started reading it.
The protagonist returns to a neighbors farm after a family funeral, and while there remembers some pretty extraordinary and sometimes scary and heartbreaking events that happened when he was seven years old. They have to do with the three women in the farm (grandmother, mother and daughter) and the boundary between our world and a world of magic and other beings. The story deals with growing up, sacrifice, and grounding yourself in a moment of trouble.
Like previous Neil Gaiman works I read, this one did not disappoint. I was swept up in the magic of the world Gaiman created. For any fan of magic, fairy tales and Gaiman, this is a must-read. Five out of five stars.