The Great Gatsby by F. Scott Fitzgerald
Started on: 2013-05-10
Finished on: 2013-05-14
Read in: English
Rating: "***–"
Genre(s): General Fiction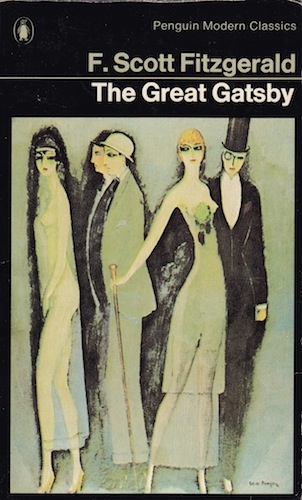 I've had "The Great Gatsby" on my shelves for a while now, I got it because it is on the "1001 books you must read before you die list". I hadn't read it yet, but I had to now (even putting down the book I was reading to read this one quickly). Why? Because Stephen Colbert's book club has it as its first book. I did not want the book to get spoiled by the show, and I did want to understand the jokes, so I read it.

It is the story of Jay Gatsby, living near New York in the 1920's. Told by his neighbor Nick, it takes place one summer in which Gatsby's life takes a dramatic turn, and Nick is sobered up to what life in the 1920's means for him, and for other people (I'm really trying not to give anything away here).

The book is pretty short, and the story is told pretty quickly. It is a pretty nice story to read, and the descriptions of (wealthy) life in the 1920s are detailed, but for me, this book wasn't that special. Maybe it is better when compared to other books written in that period, but for me, reading it now, it was just ok. I give it three out of five stars.