Sprookjes van Tolkien by J. R. R. Tolkien
Started on: 2012-09-24
Finished on: 2012-09-25
Read in: Dutch
Rating: "****-"
Genre(s): Fantasy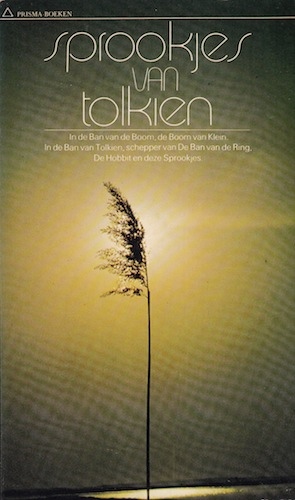 With the movie 'The Hobbit' (Part 1) coming out this year I am in a Tolkien reading mood. I read 'The Hobbit' earlier this year, and when I found this collection of three Tolkien fairy tales, I didn't hesitate. Contained in this book are the stories 'Smith of Wootton Major', 'Farmer Giles of Ham' and 'Leaf by Niggle'.
The stories are real fairy tales. Like 'The Hobbit', they read as if they are ideal to read out loud. None were from the LotR universe (I believe), but they still evoked that feeling of a simpler time. They contain fairy lands, dragons, kings, and a vision of the after life, or a dystopian future.
All in all it was nice to have read these stories, even though they don't contain any hobbits or elves. Tolkien is just a great writer with a wonderful imagination. Four out of five stars.