Torment by Lauren Kate
Started on: 2012-03-19
Finished on: 2012-03-22
Read in: English
Rating: "***–"
Genre(s): Fantasy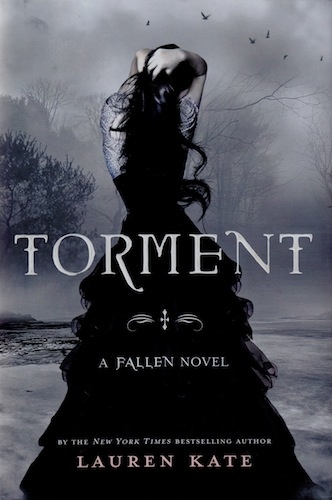 After reading Fallen a couple of days ago I dove right into its sequel, Torment. And I liked it better than the first one.
Luce now knows about her and Daniel's story and about Angels. But the story has just started and now Daniel has dropped her off at a new school and left her there. This school is different though, in California and filled with perfect kids. In the eighteen days that Luce and Daniel have to be apart she learns a great deal. About the supernatural world of Angels, Demons, Announcers and other beings. About her past. And about her relationship with Daniel, which isn't exactly equal or healthy. In the end she has to decide what to do, by herself, for herself.
Because this book dove more into the mythology of Angels and Demons and everything around them, I liked the book a whole lot more. It is still fluff, and reads like a schoolgirl fantasy, with all the perfect kids, guys liking Luce, Luce's natural talents and things like that, but it's fun. I actually want to read part three to see where this is going, because the story does end in a cliffhanger. Three out of four stars.