Netherland by Joseph O'Neill
Started on: 2012-02-02
Finished on: 2012-02-07
Read in: English
Rating: "****-"
Genre(s): General Fiction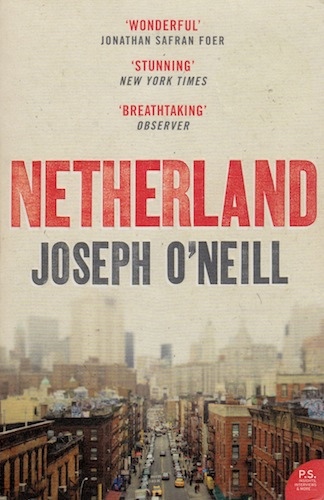 I have to admit, I was attracted to this book by the title, Netherland, making me wonder what the connection would be with my country, The Netherlands. It was obvious from the get go, being that the main character is Hans van den Broek, a Dutch man from The Hague, married to a British woman and living in New York. This novel is about the time Hans and his wife are separated, Hans in New York and Rachel with their son Jake in London. Hans tells the story of the time he spent alone in New York, flying back and forth to London every other weekend to see Rachel and Jake. In New York he gets involved with the cricket club, and meets Chuck Ramisoon, a hustler from Brooklyn who is trying to set up the New York Cricket Club, making cricket a big sport in America.
During the ramblings of Hans we learn about the impact 9⁄11 had on his wife, him and the city, his youth in The Hague, playing cricket, Hans and Rachels wedding falling apart, and his curious friendship with Chuck. He learns more about himself and the world around him, all the while growing and changing himself into someone new.
While I can't name one thing about the story I loved, I kept being drawn to it and I couldn't put the book down. Even though I don't understand the slightest thing about cricket, that didn't keep me that much from enjoying the book (even though I know someone who understands it will love it more). A very nice book, a good read. Four out of five stars.