The Stealers of Dreams by Steve Lyons
Started on: 2011-12-23
Finished on: 2011-12-23
Read in: English
Rating: "****-"
Genre(s): Science Fiction, Children's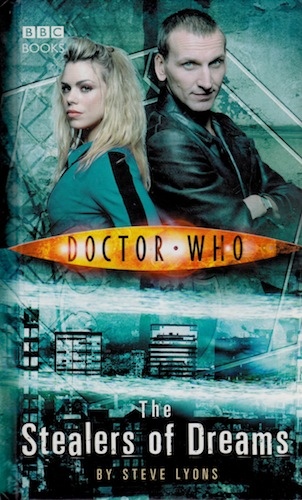 After seeing some Doctor Who reruns on TV this past week, I couldn't wait to pick up another Doctor Who book to dive back into that world and experience another Doctor Who adventure.
In this book, the Doctor (the ninth), Rose and Captain Jack are on a world that has been colonized by humans. But even though we are far into the future, progress hasn't been made. The strangest thing is that dreaming, lying and fiction are illegal on this planet. At first they suspect a sinister ruling force trying to keep the human population dumb, but soon the Doctor figures out that the truth is a lot more complicated than that.
What can I say? Like the other Doctor Who books, this was another fun read, in the same vein as the show and the other books. I loved being back with the Doctor and Rose, and am glad I have a few more waiting for me. Four out of five stars.