Corona by Thomas Thiemeyer
Started on: 2011-06-23
Finished on: 2011-06-27
Read in: Dutch
Rating: "****-"
Genre(s): Thriller, Adventure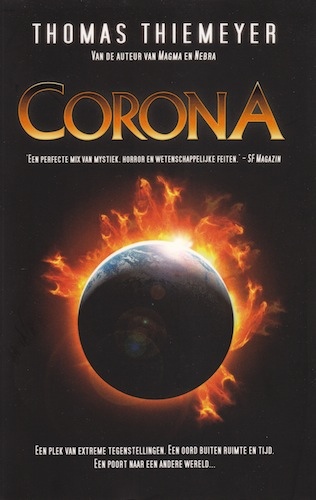 Thomas Thiemeyer is one of my favorite writers. He is from Germany and writes books in the style of Preston and Child, but they also remind me of H. Rider Haggard and Arthur Conan Doyle.
In Corona a group of gorilla researchers in Uganda disappear without a trace. The second group of researchers that are on a mission to find them find unknown tribes, ruins of a once great civilization and a portal to another world with mysterious monsters.
This, as Thomas Thiemeyer's other books was a nice, fun and adventurous read. Four out of five stars.