De val van een fundamentalist by Mohsin Hamid
Started on: 2011-06-20
Finished on: 2011-06-20
Read in: Dutch
Rating: "****-"
Genre(s): General Fiction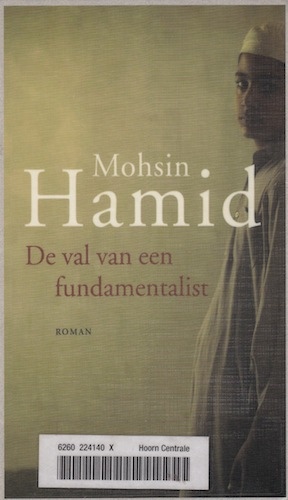 This is the story of Changez, a man from Lahore, Pakistan who studies at Princeton and lands a high paying job in New York City. But then september 11th happens, and he realizes that he needs to figure out who he is and what he wants. He tells all this to a man, an American who he meets in Lahore.
At first he is happy and content in America, doing his best and working hard. But then the 9⁄11 attacks change how he thinks about everything. America is changing, or maybe showing his true face, and there is a real change that there will be a war between India and Pakistan. More and more he feels a stranger in the USA, a USA that is changing with patriotism and is trying to influence the whole world. This makes him change and return to his homeland.
The book is two fold, the story of Change and the story of the US. The shock how easy someone educated in the US can turn against them, and how easy it is to see someone as a terrorist. I could identify with Changez up to a point. I lived in the USA for a year (Houston) on a foreign exchange program when I was 17⁄18. While 9⁄11 happened. I too experienced the growing patriotism. It is very difficult to deal with when you are a stranger in that land. For me it was easier because The Netherlands is not really an enemy of the USA. I can imagine how difficult it must be when you are automatically seen as the enemy and your country is under thread of war, maybe by the USA.
A powerful novel, impressive.