Versluiering by Rita Monaldi and Francesco Sorti
Started on: 2011-06-16
Finished on: 2011-06-18
Read in: Dutch
Rating: "***–"
Genre(s): Historical Fiction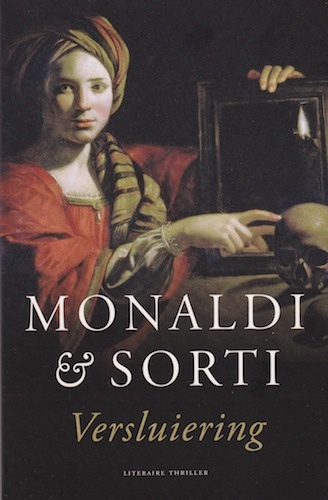 This is short little book, given as a gift in The Netherlands in the Month of the Books of Suspense. Usually the books of Monaldi and Sorti, about Atto Melani the castrate spy in the seventeenth century are big long books. In this book, a short episode in young Atto's life, you can tell they struggled with the length. The start of the book is slow, detailing how Atto and his companion travel to Paris on orders of Cardinal Mazarin to have Atto perform in an opera, one that is highly expensive, yet unfinished a month before the show.
Then the story moves quickly, having Atto and his companions discover a conspiracy of 200 years ago which later turns out to be relevant even in the seventeenth century.
For those who like the books of Monaldi and Sorti, and Atto Melani, this is a nice short story. For other I think the story is too detailed and short. Three out of five stars for me.