The Crimson Petal and the White by Michel Faber
Started on: 2011-05-13
Finished on: 2011-05-18
Read in: English
Rating: "****-"
Genre(s): Historical Fiction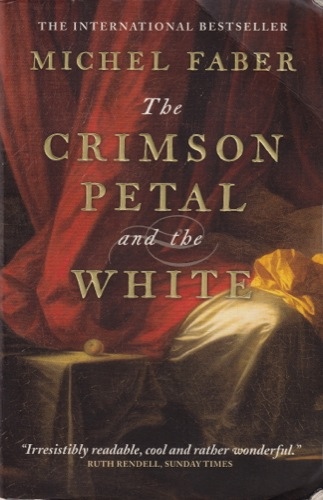 This book came incredibly highly recommended by the member of Library Thing, and with the book being made into a TV mini-series on the BBC, I just had to read it. This is the story of Sugar, a prostitute in late nineteenth century London, who meets William Rackham, up and coming perfume brand owner. Sugar wants to get out, and William may be able to offer her that oppurtunity.
Starting the book I loved the style of the narrator, where we are transported through London, following several characters before getting to the main part of the story.
The story itself swept me away, I couldn't put the book down. The thing I did not like about the story was the ending. To me it seemed that the writer had a set amount of pages, and just ended the story quite abruptly.
After I finished the book I read an interview with Michel Faber and his wife, where he talked about how William was such a villainous character. I really didn't experience him as a villain, but as a tragic character that despite everything, couldn't help himself in trying to do the best he could to fit in to society. The book gets four out of five stars.