Middlesex by Jeffrey Eugenides
Started on: 2011-05-08
Finished on: 2011-05-10
Read in: Dutch
Rating: "****-"
Genre(s): General Fiction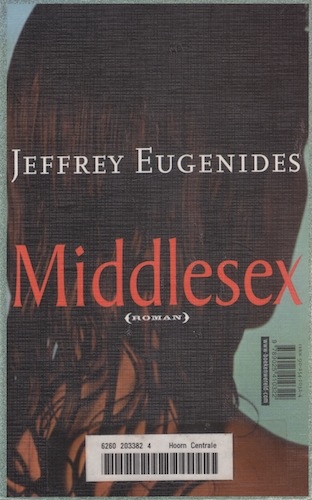 This book is a cross between a family epic and a journey of personal discovery. The narrator and main character Cal tells the story of his family. His grandparents fled Greece in the 1920s when they were at war with the Turks (they came from what is now Turkey). They married and started a life in Depression-era Detroit. His parents grew up together and later got together, and about halfway through the story Cal and his brother appear.
It's quite clear that Cal isn't quite normal, something his grandmother was always afraid would happen. In the latter part of the story Cal tells of his youth, the discovery of his true identity/condition, and how he deals with it. In between we get some glimpses of Cal's modern day life in Berlin.
The writing in this book is very easy going, and I kept on wanting to read more and more. Probably because of the author's Greek background I found I could really imagine all the mannerisms of his family. I have read that Eugenides has not spoken to any intersex people when he was preparing for this book, but as a lay-person, I think he did a very good job. Great book.