The Blind Assassin by Margaret Atwood
Started on: 2010-11-08
Finished on: 2010-11-15
Read in: English
Rating: "****-"
Genre(s): Historical Fiction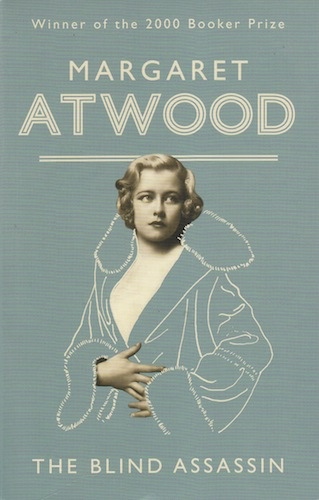 After reading a few other books by Margaret Atwood I knew that this one would be different. The other three I read (The Handmaids Tale, Oryx and Crake and Year of the Flood) could be classified as science fiction, while this is more general fiction.
Maybe that's why it took me a little while to get into the story. The story follows three story lines. One is Iris as she is now, old and looking back on her life. The other is her life story as she is writing it. The last is the book The Blind Assassin, written by her sister and published after her death.
The story is a bit confusing in the beginning but slowly the curtains are drawn back and you understand more and more about the sisters and their lives.
Although the story itself is very tragic (what is it about these rich people, their mansions and their tragedies, they seem to be in most my books recently), it is a very nice and sweeping read. No wonder it won the Booker Prize. Four out of five stars.