The Yiddish Policemen's Union by Michael Chabon
Started on: 2010-10-18
Finished on: 2010-10-25
Read in: English
Rating: "****-"
Genre(s): Science Fiction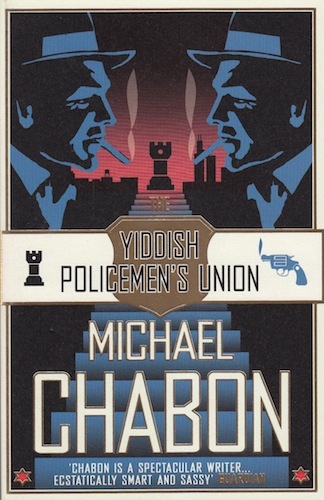 Just the title drew me to this book, and the beautiful cover. When I learned that it had won a Hugo and a Nebula and it featured alternative history, I had to read it.
And it did not disappoint. The story is set in a world where the Jewish population is moved to Alaska instead of Palestine after WWII. But after sixty years their lease is up and they will have to find another place to live.
In this setting a murder is committed and it is up to Landsman to solve it, especially when it seems to be hushed up. Thus we are introduced to a world of mafia like Jewish families and plots to solve the problem of the relocation. The story is very well written and I just wanted to keep reading it, despite all the bad stuff happening (which I usually don't like).